Water Resistance Bluetooth 5.0 Voice Assistant Padmate PaMu Scroll Earbuds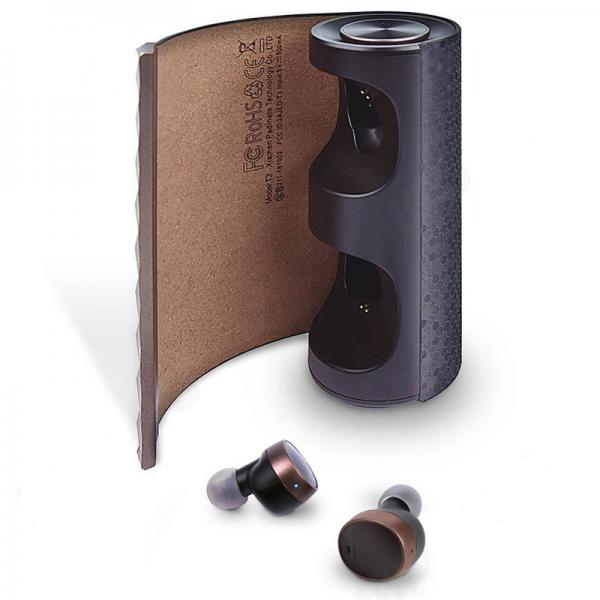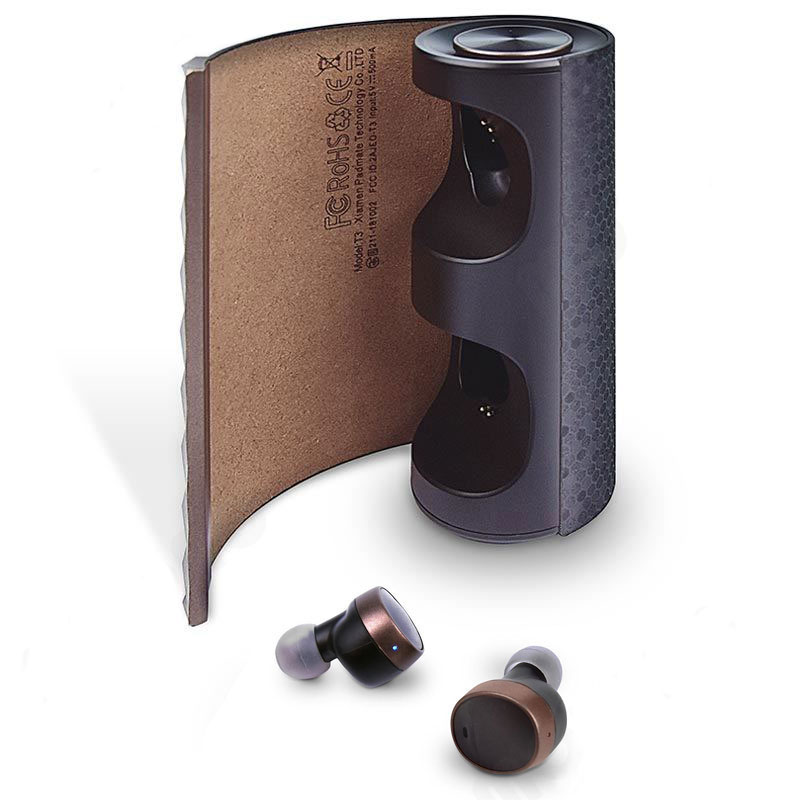 Click image to zoom
Buyer Protection

Genuine guarantee, false one compensate ten.
Full or partial refund if the item is not as described.
Full refund for damaged items.
30 days return or exchange guarantee. Learn more.

Fast On-time Delivery

Order processing: 1-3 business days.
Standard shipping: 5-20 business days.
Express shipping: 3-7 business days.
Delivery Time = Processing Time + Shipping Time. Learn more.

Outstanding Support

7x24 customer service via E-mail.
Fast customer service response in 12 hours.

Accept Payment Method

Worldwide Shipping
Specifications
Product ID

MO1001

Brand

Padmate

Connectivity

Wireless

Bluetooth

Yes

Bluetooth Version

v5.0

Bluetooth Protocol

A2DP, AVRCP, HFP, HSP, SPP

Bluetooth Range

Up to 10 Meters

Materials

ABS

Wearing Type

In-Ear

Compatible With

Computer, Tablet PC, Mobile Phone

Driver

6mm High Power Drivers

Sensitivity

97±2dB

Resistance

16 Ohm

Frequency Response

20Hz - 20kHz

Support Profiles

A2DP / HFP / HSP / SBC / MP3 / AAC

Battery Capacity

55mAh (2)+ 500mAh Charging Case

Talk Time

Up to 5 hours

Playing Time

Up to 3.5 hours

Standby Time

Up to 100 hours

Charging Time

About 2 hours

Function

Snug Fit, Touch Control, Answering Phone, Microphone, Noise Cancelling, Song Switching, Sweatproof, Water Resistant, Deep Bass, Auto Pairing, Wireless Charging, Compatible With Most Bluetooth Devices

Weight

5.0*2 g

Dimensions

20mm x 17mm x 27mm

Warranty

12 Months
Features
Bluetooth V5.0 guarantee more stable connection, ensures truly wireless experiences, but less power consumption. Up to 3.5 hours music playing or up to 5 hours for hands free calling, and up to 100 hours for standby.
Amazing sound quality with super deep bass and clear, thanks to the quality driver. Strong sense of surround powerful sound quality, you will have the illusion of being there High-pitched sound, full sound. No muddiness or breaks in sound. No distortion in low/mid/highs, giving you great sound experience.
IPX6 resistant to water & sweat. This means that it can stand splash water and sweat, remain intact, even if you sweat after exercising, this true wireless earphones could still work stably. Whether it's in a light spray or exposure to heavy rain, they are also dust resistant, which allows you to use them whenever you want, whether you run, doing exercise, riding a bike, etc.
Fit Snug in Ears & Comfortable. High-quality ergonomic and mini design come with 3 different size ear tips(Small / Medium / Large) for choosing, ensure a soft fit in ear, comfortable without hurting your ears, and provide an outstanding using experience, you can pick one to suit you best. Snug fits and lightweight design makes the earphones never fall out from your ear holes, gives you the possibility to run or jump or other sporty exercises.
Supports Siri/Google assistant activating just a double tap on left earphones.
More features about easy & automatic pairing, touch control, noise isolating, auto power on/off and so on, just keep reading...
By

Tt***p

From

United Kingdom

on May 14, 2019 12:06
Black
Had problem with the product and I see they have a pretty good customer support, overall you get what you pay for it is not the best earbuds i ever used but it's pretty good for gym use which was my purpose.
By

Pb***z

From

United States

on May 11, 2019 09:47
Black
Absolutely loved them. I ended up buying my wife a set of the Sakura (pink) ones as well.
Dear, thanks for shopping with Moldac, we are appreciative that you love them, and holping your love will like them too :)
By

Lo***x

From

India

on May 9, 2019 23:06
Black
In terms of price quality, the headphones are excellent! Sound with very good balance between bass, mid and treble, rather loud volume without distortion. I recommend!
By

Iy***8

From

Italy

on May 7, 2019 18:48
Black
A differenza di altri geni, che confrontano queste cuffie in-ear a delle On-ear da oltre 200 euro, vi dico che valgono gli 80 euro richiesti
Hanno qualche piccola imperfezione, quale qualche problema a prendere il doppio tap per Google Assistant, ma meglio di non averli proprio i comandi (vero iPods?)
L'altra recensione, ci conferma che il suffragio universale è un errore.
By

Pe***e

From

Brazil

on May 4, 2019 19:39
Black
Bom vendedor, por causa de imprevistos a encomenda demorou um pouco, mas com a chegada do produto valeu a pena. Produto de ótima qualidade, sendo com certeza um dos melhores Fones True Wireless. Na última foto uma comparação de tamanho com o famoso BW-FYE5, com toda certeza, Pamu Scroll é mais rico em qualidade, tendo graves, agudos etc, muito mais potente.
By

Ru***r

From

Brazil

on May 2, 2019 21:25
Brown
Description according to product. Great handset with very good battery life. The seller only takes a while to post the product, but after posting arrived fast and very well packaged.
By

Db***s

From

Italy

on May 1, 2019 17:03
Brown
Very fast shipping, goods is in good condition but not tried yet. Seller is satisfied.. thanks
By

Ry***t

From

United States

on Apr 30, 2019 11:23
Black
Delivered quickly , packed well. Headphones i liked! In my opinion, they cost their money. In the ears sit very comfortable, a lot of attachments in the kit, the button on the earphone is very pleasant and well pressed, does not cause discomfort. A great option for sports! After 10 minutes, i just forget that i have headphones in my ears. Autonomy is good (listened to music 3 hours at 60% volume-the headphones did not sit down). The volume reserve is also very good.
By

Ah***s

From

Thailand

on Apr 27, 2019 23:08
Brown
ชอบมาก ส่งใว เสียงดี
By

Lo***e

From

Brazil

on Apr 25, 2019 21:12
Pink
Produto de excelente qualidade, o som tem bons graves, chegou bem rápido e está conforme o anúncio. Tudo certo!!!
Review this product, share your thoughts with other customers