PaMu Earbuds X13 Coin-sized Wireless Stereo Bluetooth Earphones with Microphone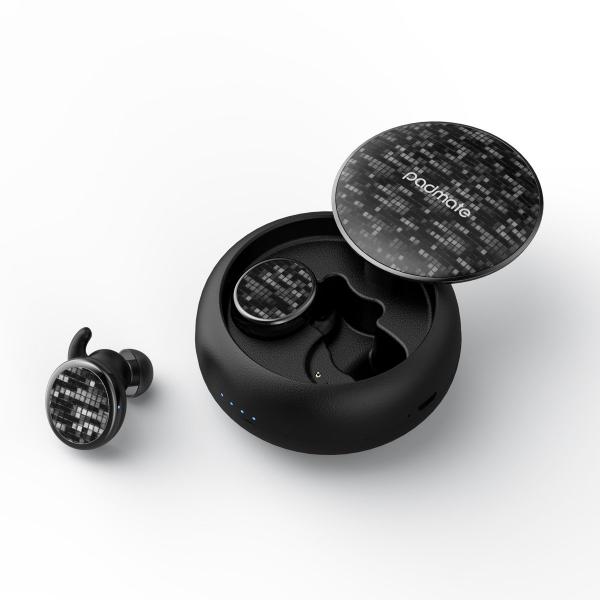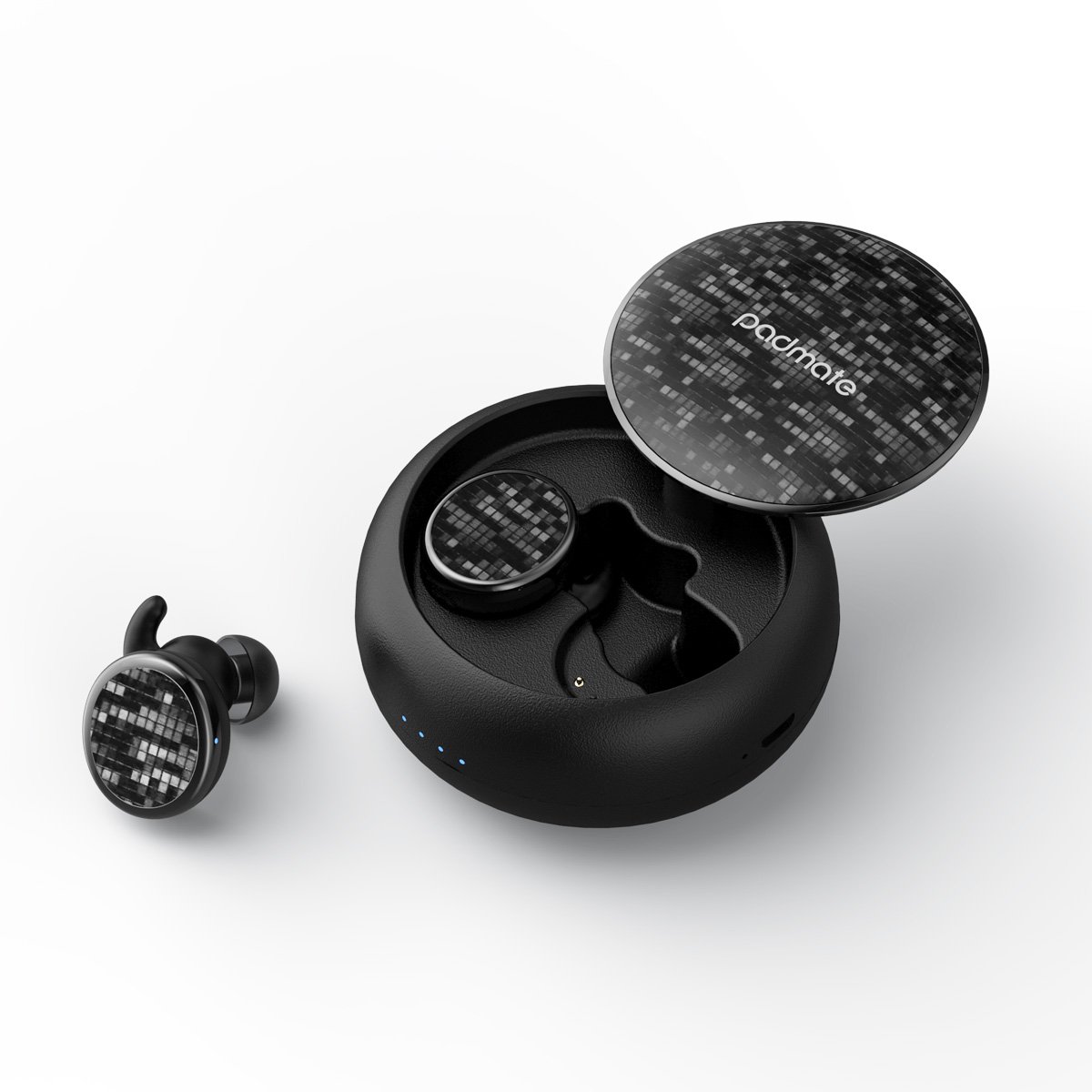 Click image to zoom
Buyer Protection

Genuine guarantee, false one compensate ten.
Full or partial refund if the item is not as described.
Full refund for damaged items.
30 days return or exchange guarantee. Learn more.

Fast On-time Delivery

Order processing: 1-3 business days.
Standard shipping: 5-20 business days.
Express shipping: 3-7 business days.
Delivery Time = Processing Time + Shipping Time. Learn more.

Outstanding Support

7x24 customer service via E-mail.
Fast customer service response in 12 hours.

Accept Payment Method

Worldwide Shipping
Specifications
Product ID

MO1002

Brand

Padmate

Style

In-ear Headphones with Microphone

Connectivity

Wireless

Bluetooth

Bluetooth 5.0

Transmission Range

10 Metres Without Obstacles

Frequency Response

20Hz - 20KHz

Sensitivity

97±2dB(SPL)

Wearing Type

In-Ear

Compatible With

Computer, Tablet PC, Mobile Phone

Battery Capacity

50mAh (2)+ 470mAh Charging Case

Talk Time

Up to 4.5 hours

Playing Time

Up to 3.5 hours

Standby Time

Up to 80 hours

Charging Time

About 2 hours

Function

Auto Pairing, Touch Control, Splash and Moisture Resistance, Snug Fit, Microphone, Noise Cancelling, Song Switching, Deep Bass, Lightweight, Compatible With Most Bluetooth Devices

Weight

6.5*2 g

Dimensions

22.5mm x 10.5mm x 26mm

Warranty

12 Months
Features
PaMu X13 is a truly wireless earphones that offer a superior fit designed to stay securely in place during even the most vigorous workouts. Design with silicone eartips and nozzle wingtips that spread evenly around the inside of your ear for optimum comfort. Ergonomic design ensuring that the earphone is close to the auricle, comfortable to wear, and in a stable balance.
Automatically-pairing , easy to use. Simply taken them from cradle, and connect with your bluetooth enabled devices just seconds. And with Intuitive Touch Control with Microphone, just click the MFB, you're ready to go to listen to music & audio books or watch movie, or chat. Hands free when make calls (only right headphone).
IPX5—water and sweat resistance designed to keep rain and moisture out to keep you focused on your activities, whether it is the sweat left on the face in the gym, or the inadvertent splash of water during the sea, can ensure the normal use of the earphones. While the feather-light and coin-sized earbuds offers superior fit and comfort, you can do exercise indoor or outdoor.
PaMu Earphones X13 come complete with a convenient carrying cradle with a unique design. Press the button of the cradle once and the lid bounces off slightly, elegantly sliding to the side for quick access. Best of all, this handy carrying case can recharge your earbuds up to 2-3 times full charges while on the go.
By

Wi***s

From

Russia

on Jul 1, 2019
White
It's great tws earphones with good sound, but mediocre battery capacity (lasting 3 hours or so).
By

Wi***s

From

Russia

on Jul 1, 2019
Black
Fantastic all around
By

Mi***l

From

United States

on Jun 20, 2019
Black
It's really very good for that price,clear sound quality,isolating you from outside world,not expect more
By

Ti***g

From

Italy

on Jun 4, 2019
Black
Sound is amazing, battery life is great and when using it for phone calls the quality is great as far as being heard without background noise interference. Love them!
By

Ac***n

From

Thailand

on May 22, 2019
Black
Good quality
By

Mo***z

From

United States

on May 15, 2019
Black
Love these wireless earbuds. I have tried many different wired and wireless brands but these are the only ones that stay comfortably in place. I hate those little buds that have to be jammed in your ears. The sound is extraordinary and conveniently works with my iPhone.
By

Oi***a

From

United Kingdom

on May 12, 2019
White
todo perfecto!
By

Aa***d

From

Brazil

on May 8, 2019
Black
I really enjoy these headphones the bass is pretty awesome. The connect so easily. Would def buy again.
By

Pe***w

From

United States

on May 6, 2019
Black
This is my second pair of 'true wireless' earbuds and I'm impressed with the improvement over just the past year. The fit on these is great, doesn't matter if you're running or jumping, they don't come out. It's got great bass tones, the sound feels more balanced ear to ear than my old ones, and the charging case is handy for all day listening. Which brings me to my sole concern: the case. It was explained to me as a side effect of the instant connect feature, but the case will slowly lose it's charge while keeping the earbuds charged fully. What this means is that if you leave it in your car or somewhere it's not plugged in for a few days, you will need to recharge the case before using again. My old pair didn't have a charging case, so I'm unsure if this is a standard issue across the board for wireless earbuds. If PAMU fixes that, these would be perfect, but they are still a great buy!
Review this product, share your thoughts with other customers